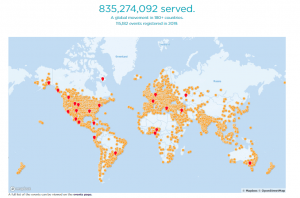 The Hour of Code is a global movement introducing students to computer science.  It initially began as a one hour coding challenge in the hopes that students would have a fun first introduction to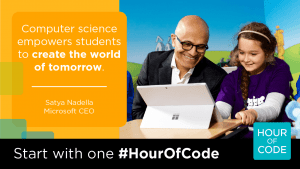 computer science.  Instead, it became a global learning, celebration, and awareness event.  With the emphasis placed on computers, computer science is changing every industry on the planet.  Students need opportunities to create technology, as well as nurture their creativity and build problem-solving skills to equip them for future endeavors.
With computer occupations serving as the fast growing and one of the best paying jobs at this time, it is important to offer our students opportunities to learn about and experience these types of job skills.  These occupations also serve as the largest sector of new wages in the United States.  Students need opportunities to not only learn computer skills and etiquette, but also create, network, and share their experiences globally.
Hour of Code takes place every year during Computer Science Education Week, which falls from December 9 -15 this year.  You can learn more about Hour of Code by visiting:
<?php echo do_shortcode('